Is Executive Coaching right for you?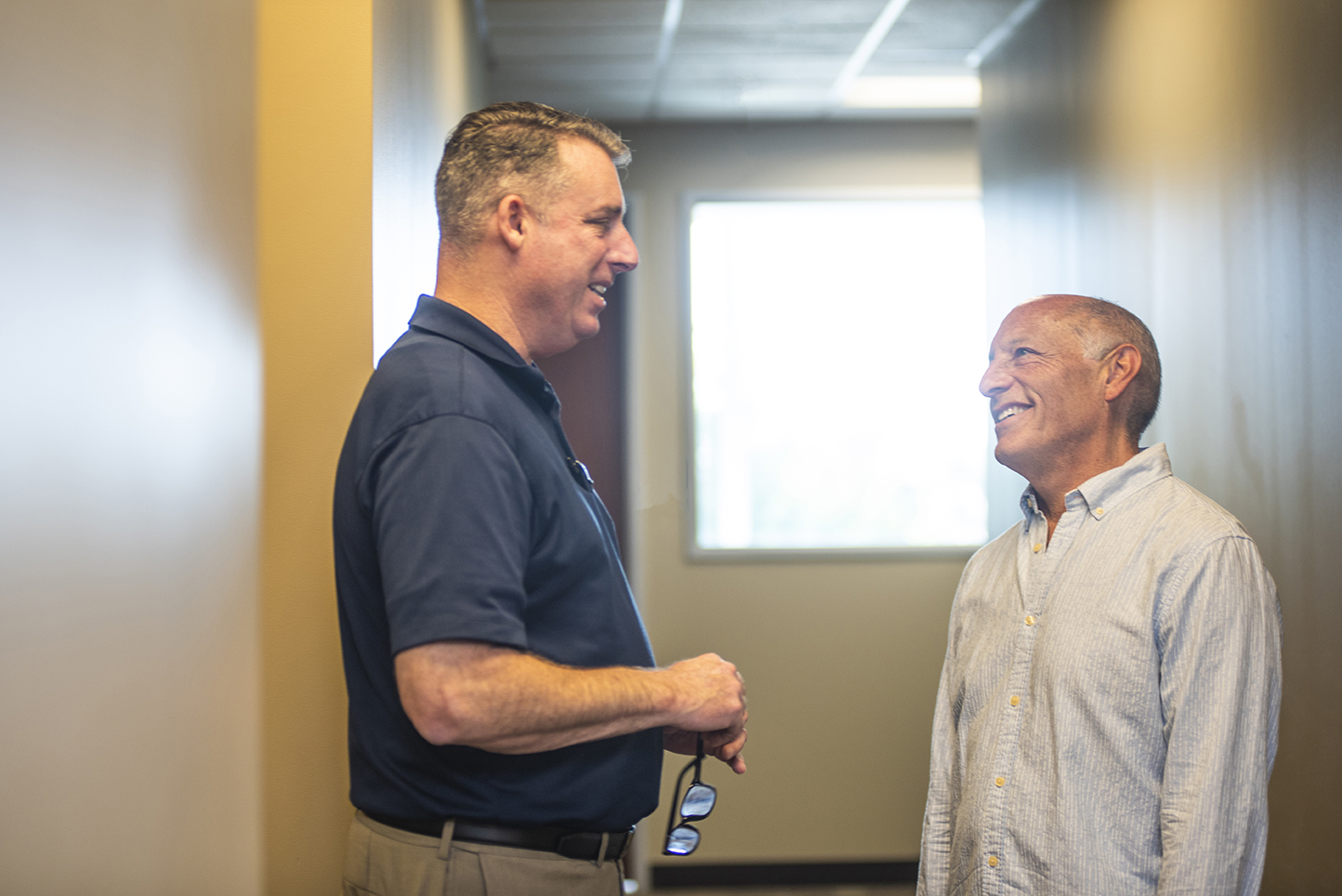 Executive coaching is about more than just finding direction. It's about finding peace with choices you make in your personal life, leadership and careers. The coaching process helps you identify the elements of your life that need to be brought into balance. Throughout the journey, you will be empowered to recognize your needs and begin to find true fulfillment. Jeff also understands that work bleeds into life, and he address's that as well. His holistic approach to coaching facilitates deep, systemic change that will profoundly transform your perspective, performance and peace of mind.
Find peace in any stage of your ever evolving life with Jeff Adler and the Adler Method. Jeff offers one on one comprehensive sessions that encapsulate his many successful modalities and over 40 years of teachings with his mentors. If you are just starting on this path or have walked many years of spiritual self awareness, Jeff can expertly guide you on the path to better more joyful and peace filled days, with deeper connection to self through healing and holding powerful space to develop your ultimate dreams.
My Approach to Coaching
The Adler Method is waiting to take you steps higher than you thought possible. Through 40 years of revolutionary work, Jeff Adler has created a truly stand alone program, that is radically different than anything out there.
Through a series of exercises and thought provoking questions, we examine the pillars of life and develop a deep understanding of what is needed to shift in order to transform and see astronomical results in all areas. Jeff's targeted, holistic approach works.
Jeff's Method of coaching can help you:
Develop situational leadership capacity
Lead with greater impact and influence
Strengthen your executive presence
Improve emotional intelligence
Increase self-awareness
Learn to effectively engage in crucial conversations
Address derailing behavior that stands in the way of advancement
Quiet your "noisy" mind
The result: Deeper, systemic change that can profoundly transform your perspective, performance and bottom-line results at work and at home.
Unlike many other programs, this transformation stays with you as a newly occurring world, due to the follow-up work we continue to do to reinforce your new-found life filled with choice, freedom, joy, happiness, and love.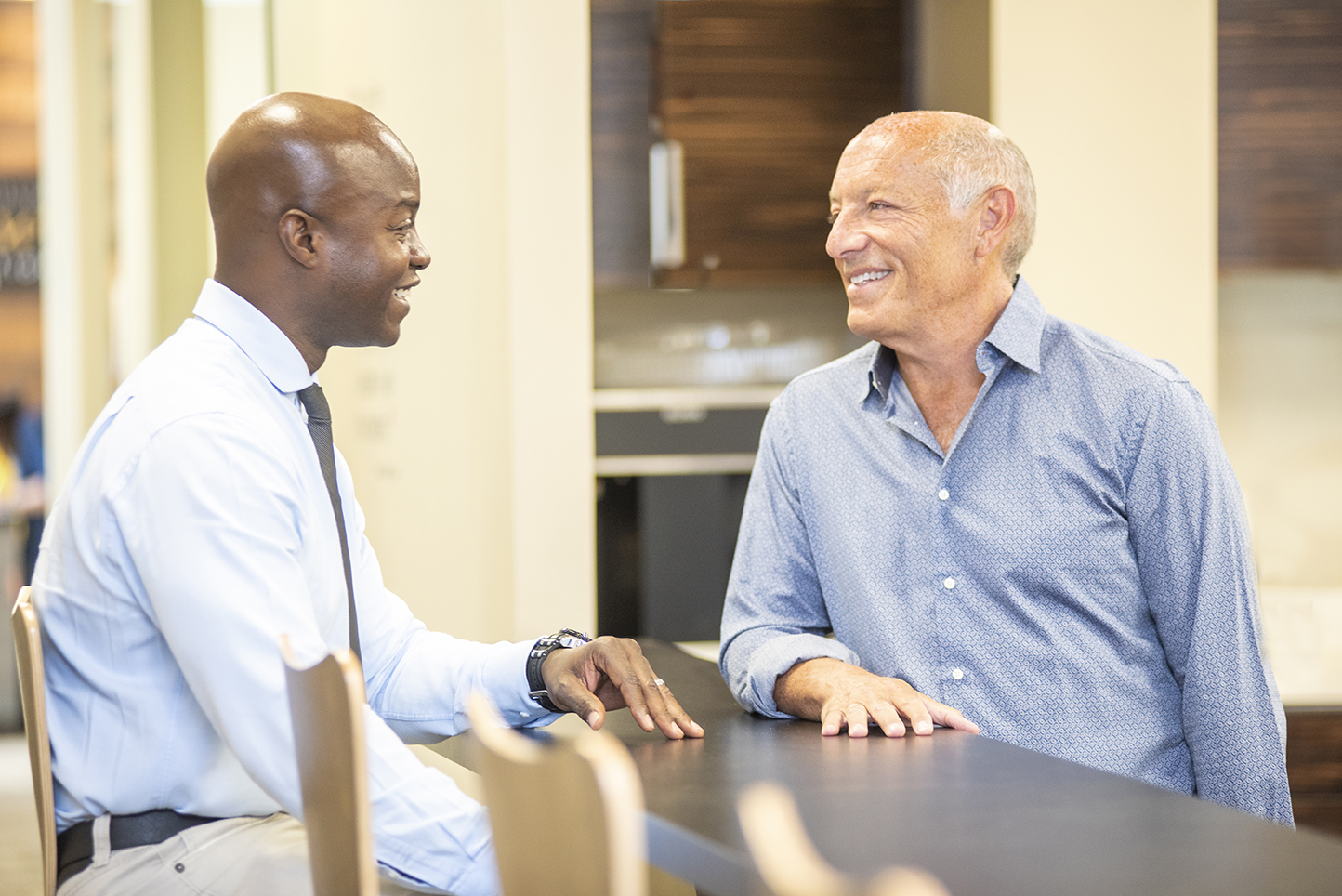 Find happiness and balance in life
Schedule a One On One Consultation
Reach out to Jeff today and begin your journey with a complementary one on one consultation. 
Jeff was a fantastic listener from the very beginning of our two-year relationship. He listened upfront to the goals and visions I had and laid them out into the 'pillars of life.' I have never been exposed someone asking me focus, centered questions on my wants and desires regarding family and business. He then laid out an action plan that we worked on weekly. The results have been miraculous – particularly in my relationships and work life. I don't know how Jeff does it … but I do know I am seeing the results I have been searching for.
Jeff has truly been a miracle worker. He is available at all kinds of hours with my crazy work schedule and has had solutions for almost everything in my business and personal life. I play on a semi-pro sports team and he has really helped me to increase my percentages with the team. Jeff is very flexible with the work I want to do in our sessions. He reminds me of things that we have yet to complete so we can circle back to them. I have learned that all the areas of my life are intricately connected and when I work on one area, all benefit greatly. Jeff keeps me on track with our weekly phone calls. He even keeps track of my progress in the "pillars of life" and where I am with muscle testing. Even though I am across the country from him, he can tell where I am in my process by remotely testing my strength. Jeff is a keeper!
"Jeff really turned on so many lights for me. He asked open ended, non-judgmental questions that helped me see things about my life that I would never have seen by myself. I found Jeff to be patient, open-hearted and extremely intuitive around my business and life events. He never seemed to forget anything from our conversations and was skilled at going back to the important topics. He is a great listener. I loved looking for my 'blind spot' and then opening up to transformation and growth. I could not be happier with my experience."
"Jeff Adler is a compassionate, understanding and gifted coach. His intuitive skills are so finely tuned that anyone who chose his guidance, as a life or business or business coach, would notice a surreal change affecting all areas of their lives. With his support and insights, the life you truly want to live will indeed come true."
Let's Create What's Possible
Contact Jeff Adler
Phone
201-677-2027
Email
jeffadlerjeff@gmail.com
Address
6757 Russelia Ct
Carlsbad, CA 92011